Master Distributor & Authorized Vendor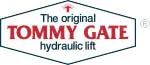 Regular Tune-Ups Help Extend the Life of Your Liftgates & Prevent Unexpected Breakdowns
Mobile Lift Gate Service is the trusted expert for liftgate preventative maintenance in Southern California. Our liftgate tune-ups are competitively priced and among the most thorough you'll find. All of our liftgate maintenance services are performed by factory-certified technicians who have 20+ years of experience and receive ongoing training direct from our manufacturers. As a result, you can trust that we stay up to date on the industry's latest developments and follow the best practices for service and maintenance. We've served tens of thousands of satisfied customers throughout Los Angeles, Riverside, San Bernardino, Ventura, and Orange County and receive more than half of our business through returning clients and referrals. By investing in regular preventative maintenance visits, your liftgate will be more reliable, operate more efficiently, and last longer.
In-House or Mobile Liftgate Tune-Up and Inspection in Los Angeles, Riverside, or Orange County
Our liftgate tune-ups include a 50-point inspection, during which we change the oil, flush the system, check for leaks, lubricate appropriate moving parts, assess damaged or missing parts, and check electrical components, hoses, valves, pumps, and the motor assembly. We also verify that the liftgate is operating properly and safely. Liftgate tune-up services can be performed at our facility in Gardena or off site anywhere in the Greater Los Angeles area. For the best results, liftgate tune-ups should be scheduled annually and always performed by a qualified liftgate company.
Call to Schedule our Professional Liftgate Maintenance Services
Mobile Lift Gate Service is your one-stop shop for all your liftgate needs. In addition to liftgate service and maintenance, we also provide liftgate repairs, refurbishing, transfers, sales, and installation. We are a master distributor for the industry's leading liftgate brands, Palfinger, Maxon, Thieman, Leyman, Waltco, Tommy Gate, Dhollandia, and Anthony Lift Gate, so we have access to a full range of liftgates and liftgate parts for nearly any need. We also maintain a large inventory of replacement parts in house and on our trucks. Call today to learn more. Our regular business hours are 8am to 5pm, Monday through Friday, and we can provide after-hour liftgate service by appointment.
Don't let winter weather keep your lift gate down.
Book your 50-point preventative maintenance appointment today!

Have You Serviced Your Lift Gate Lately?
Did you know that servicing your Lift Gate can help prevent downtime and costly emergency repairs?
Our 50-point Preventative Maintenance package includes:
Complete oil change and and system flush
Inspection of all electrical components, hoses, valves, pump and motor assembly, cylinders, and welds
We check for leaks, and lubricate all appropriate parts: pins, pivot points, rails, etc
We check lift gate for proper operation and alignment
Finally, we assess any damage to the lift gate and make recommendations for repairs (if applicable)
Prolong the life of your Lift Gate. Schedule a service today! Call (310) 323-5841
Reviews
Best place to go, to get the job done! Friendly service and staff, efficient, very understanding and honest manager. Super helpful, definitely coming back here!
Contact Us
Location Map