Master Distributor & Authorized Vendor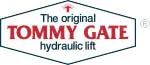 Lift Gate Repairs at Our Gardena Facility & On-Site/Mobile Lift Gate Repairs Anywhere in the Greater Los Angeles Area
Mobile Lift Gate Service provides comprehensive lift gate repair services in Los Angeles, Orange County, San Bernardino, Riverside, and Ventura Counties at very competitive pricing. We've been servicing liftgates since 1971 and have tens of thousands of satisfied clients. Our lift gate repairs are always performed by one of our knowledgeable technicians, each of whom has more than 20 years of experience. They receive ongoing factory training from our manufacturers and are experts at diagnosing and repairing all kinds of liftgate issues, including broken lift chains and wheels, cracked platforms, drifting platforms, stuck platforms, and nonworking motors. In order to get a broken lift gate working again, we repair or replace motors, hydraulics, hoses, controls, switches, power units, solenoids, electrical components, valves, and cylinders.
Lift Gate Repairs, Welding & Service -- All Makes, Models, and Types of Lift Gates
At Mobile Lift Gate Service, we repair all types of lift gates, such as light- and heavy-duty bi-fold, slider, fold-away/tuck-under, cantilever, column, and rail lifs, and are familiar with all the major brands, including but not limited to Palfinger, Maxon, Waltco, Leyman Lift Gate, Dhollandia, Anthony Lift Gate, Thieman, and Tommy Gate. When providing mobile liftgate repairs, our technicians arrive in well-stocked service vehicles with state-of-the-art diagnostic equipment and high-quality replacement parts, allowing us complete more than 90% of lift gate repairs on the first visit. We also have expert in-shop welding capabilities for steel and aluminum. We also carry a portable welder on our service vehicle if emergency weld repairs are required. With pre-authorization, we can also perform repairs under warranty.
Call Today for Emergency & Non-Emergency Truck Liftgate Repairs & Service in Los Angeles, Pasadena, Long Beach, Gardena, Torrance, Carson, and the San Fernando Valley
If your lift gate has suddenly stopped working, give Mobile Lift Gate Service a call today. Our diagnostic services are affordably priced, and we'll give you an upfront, written estimate for the parts and labor needed to get your liftgate up and running again. We can provide mobile liftgate repair services anywhere in Los Angeles, Pasadena, Long Beach, Gardena, Torrance, Carson, Inglewood, Hollywood, Huntington Beach, the San Fernando Valley, and in select parts of Orange County, San Bernardino, Riverside, and Ventura. For an additional travel charge, we can come to your facility, the side of a road, or a delivery location. If you'd like to keep your costs low, bring your truck to our shop in Gardena between 8am and 5pm, Monday through Friday. If you require emergency liftgate repair service, we can often accommodate same-day and after-hours requests. After-hour appointments are available from 5pm to 9pm, Monday through Friday, and from 8am to 5pm on Saturdays.
Don't let winter weather keep your lift gate down.
Book your 50-point preventative maintenance appointment today!

Have You Serviced Your Lift Gate Lately?
Did you know that servicing your Lift Gate can help prevent downtime and costly emergency repairs?
Our 50-point Preventative Maintenance package includes:
Complete oil change and and system flush
Inspection of all electrical components, hoses, valves, pump and motor assembly, cylinders, and welds
We check for leaks, and lubricate all appropriate parts: pins, pivot points, rails, etc
We check lift gate for proper operation and alignment
Finally, we assess any damage to the lift gate and make recommendations for repairs (if applicable)
Prolong the life of your Lift Gate. Schedule a service today! Call (310) 323-5841

Reviews
Fantastic, fast service. Our lift Gate died on us this morning, fluid everywhere. They were able to fix it right away. I need to use this tonight and was completely stressed out and could not find a rental. The lift gate dealer that is closer to us said they couldn't get it done for 2-4 days and these guys had it done in 3 hours. THANK YOU!!
Contact Us
Location Map