Master Distributor & Authorized Vendor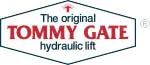 Your Local Dealer for OEM & Aftermarket Liftgate Parts, Components & Accessories
Mobile Lift Gate Service is your one source for liftgate parts, components, and accessories in the Greater Los Angeles area. We are master distributors and approved dealers for Palfinger (Interlift), Maxon, Waltco, Tommy Gate, Anthony Lift Gate, Thieman, Leyman Lift Gate, Nordic, Dhollandia, and other popular brands. At our facility in Gardena, we keep a large inventory of high-quality OEM and aftermarket parts for all types of liftgates, including but not limited to stowaway or tuckunder liftgates, railgates, bi-fold liftgates, side-loader liftgates, pick-up truck liftgates, and conventional/standard liftgates. By providing excellent customer service, high-quality replacement parts, competitive pricing, and fast turnaround times, we are considered the beat value for liftgate services by our thousands of satisfied customers throughout Ventura, San Bernardino, Riverside, Los Angeles, and Orange Counties.
Call Today to Order for Replacement Parts for Any Liftgate Brand
Our liftgate parts inventory includes a wide array of switches, remote controls, mounting kits, solenoids, cylinders, pumps, motors, valves, pump kits, power units, reservoirs, hardware, platform chains, and more. If we don't have a part you need in stock, we can special order it for you and have it in house typically within one to two days.* Depending upon your preference, your replacement parts can be shipped to you or picked up at our shop. To ensure that you get the right part for your liftgate make and model, you'll work with one of our knowledgeable liftgate technicians, who each average more than 20 years of experience. They can also provide any repair or maintenance services you may need. If you are interested in buying a new liftgate, click here.
Fast Delivery or Will-Call Pickup -- Competitive Pricing -- Reliable Advice from Our Experts
Mobile Lift Gate Service is a full-service lift gate company that has served commercial and industrial customers throughout Los Angeles, Pasadena, Long Beach, Torrance, Inglewood, Carson, Hollywood, Huntington Beach, and surrounding cities for more than 45 years. Our services include on-site and mobile lift gate sales, installation, repair, and maintenance, and we can provide after-hours/emergency service by appointment. Because our trucks are kept stocked with the most commonly needed replacement parts, we're able to complete most repairs on the first visit. Contact us today for all your lift gate needs.
* Please note that special ordered liftgate parts cannot be returned or cancelled. For all other liftgate parts, a 25% restocking charge for items returned in their original new condition.
Don't let winter weather keep your lift gate down.
Book your 50-point preventative maintenance appointment today!

Have You Serviced Your Lift Gate Lately?
Did you know that servicing your Lift Gate can help prevent downtime and costly emergency repairs?
Our 50-point Preventative Maintenance package includes:
Complete oil change and and system flush
Inspection of all electrical components, hoses, valves, pump and motor assembly, cylinders, and welds
We check for leaks, and lubricate all appropriate parts: pins, pivot points, rails, etc
We check lift gate for proper operation and alignment
Finally, we assess any damage to the lift gate and make recommendations for repairs (if applicable)
Prolong the life of your Lift Gate. Schedule a service today! Call (310) 323-5841
Reviews
Fantastic, fast service. Our lift Gate died on us this morning, fluid everywhere. They were able to fix it right away. I need to use this tonight and was completely stressed out and could not find a rental. The lift gate dealer that is closer to us said they couldn't get it done for 2-4 days and these guys had it done in 3 hours. THANK YOU!!
Contact Us
Location Map